Large format printing provides an opportunity to have your message seen from a distance. However, making your images clean and readable on a large format can be a greater challenge than when utilizing small format printing. Fortunately, there are many design strategies that can instantly grab attention and make your brand recognizable.
At Mimaki, we can provide the equipment, supplies, and support you need. Here are some important large format printing tips to help ensure the success of your project: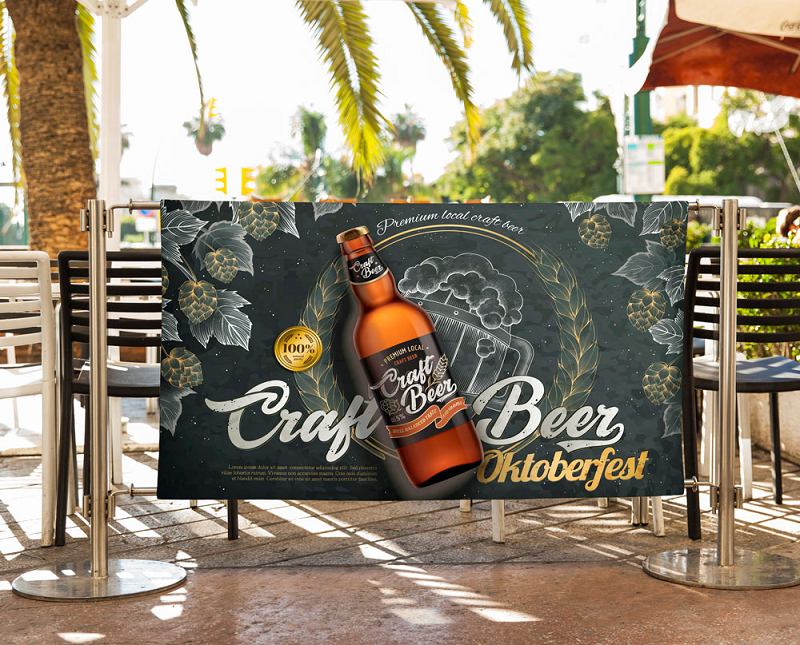 Select the Proper Font Size
There's a mathematical component to this step of the process. A message that looks clear on a computer screen may not look as legible on the end product. First, identify the intended viewing distance and multiply that by 0.034 to calculate an ideal text height in inches. Then multiply the text height by 72 to determine the best text point size. It's also important to choose the right font, or the final image might look blurry or otherwise hard to read.
Carefully Choose Your Color Palette
The most impactful designs are usually those with just a few colors. While more colors may be needed for some large posters, less color often has more impact. It's best to also create your design using CMYK color mode, most commonly used for large, printed materials, instead of RGB. CMYK colors mean that the design on your screen are more accurate when printed. Color contrast is an important consideration as well, especially between the background colors and text, which should generally be lighter than the backdrop.
Create a Balance
There's often a push to make large signs bold in design, but keeping it simple is often most effective. Large format printed materials should generally have one impactful graphic. Overloading the space can make it hard to read. Text should be kept simple with a headline and short sentence format, while logos instantly connect the piece with your brand.
Use the Appropriate File Format
Common graphic file types such as JPEG, BMP, GIF, PNG, PDF, and TIFF are well-suited for large format printing. For photographs, JPEG compression helps, but scaling up bitmap images can lead to quality issues such as pixelation. Shooting photographs in RAW format will yield cleaner, crisper images in large scale. Another option is vector image format such as EPS, which doesn't rely on pixels; instead, images are processed mathematically and can be scaled to any size with no loss in quality.
What Program Do You Want to Use?
Many designers choose between Illustrator or Photoshop. For large format prints, Illustrator is generally preferred because it supports vectors that can be easily scaled and the rasters used by Photoshop are generated using pixels. This can lead to printed images that aren't as clear as they should be.
Consider Perspective
Think about how your audience, such as conference or convention attendees, will view your large format print. If your message isn't clear enough from close by, it will get lost the farther away a viewer is. Placing an image high, closer to the ground, or at eye level can produce different impressions on viewers and impact the success of your sign.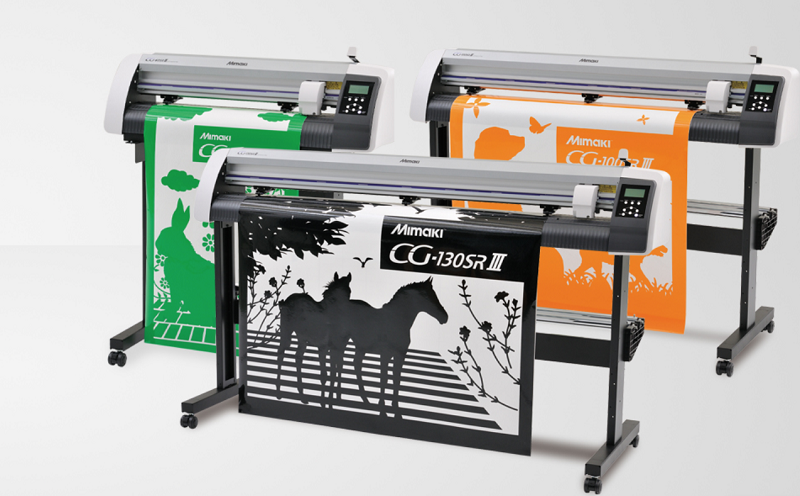 Reasons to Choose Mimaki for Large Format Printing
If you're looking to expand on your printing capabilities, Mimaki provides a wide range of equipment, including large format printers, cutters, and laminators. Our product line includes UV-LED and eco-solvent roll to roll printers, UV-LED flatbeds, and printing systems suited for producing traffic signage. Inks, media, and software are also available.
Mimaki also provides a variety of online resources to help your large format printing project get off the ground. These include videos on some of our top products, webinars, and application videos and guides. Our Color Profiles Center helps match the printer with the material and obtain high-quality results; you can search profiles or register to view your download history and queue.
We hope our large format printing tips have helped, but if you have additional questions about the process and our products and services, contact Mimaki today at 888-530-3988.