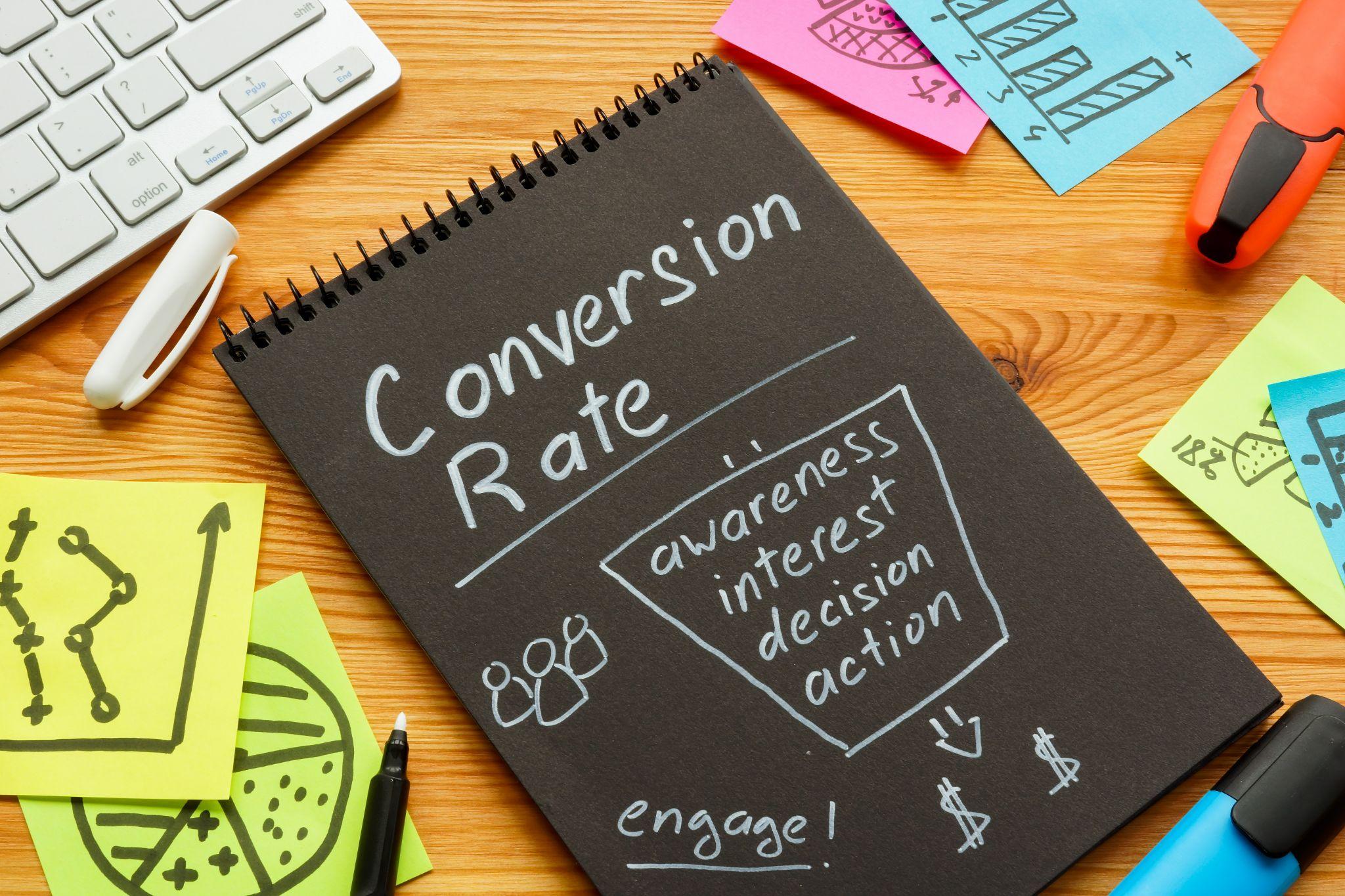 Conversion is important when it comes to marketing and making a profit. There are several different strategies to help convert more prospects into customers. You can optimize ads to reach people who fit your buyer persona or offer discount codes or perks like free shipping. You can also increase conversion with printing by offering personalized print services, for example, if your business's focus is on producing custom stickers, banners, t-shirts, etc. for clientele. Using Mimaki UV-LED and eco-solvent printers makes doing so faster and simpler.
What Are Conversion Rates?
A conversion means you've gotten someone to achieve a specific action. The goal can be having a certain number of website visitors or sign-ups for your newsletter or a set number of customers requesting custom print orders. An important factor to consider is your conversion rate.
A conversion rate is a percentage. It reveals the proportion of people who have converted versus how many have visited your website. The formula isn't complicated. To calculate conversion rate, divide the number of conversions by the number of visitors and multiply by 100. So, if 50 people visited your store and 20 placed an order, your conversion rate would be 40%.
However, the conversion rate will vary depending on the number of visitors. Just because you have more people visiting your site, the number of those buying can stay the same, which would decrease conversion.
Micro vs. Macro Conversions
A macro conversion rate has to do with the most significant actions like making a purchase. While this is your business's primary objective, there are also micro conversions to consider. Although less important, these smaller steps include prospects viewing a product page, adding an item to a basket, signing up on an email list, becoming a social media follower, etc. These show the customer has interest and is engaging with your brand, making them a part of your sales funnel.
What does this all have to do with printing? Well, personalization has been shown to boost sales and increase conversion rates. It's one improvement you can make, and now we'll explain ways to incorporate print-on-demand features and services.
How to Optimize Your Website for Print-on-Demand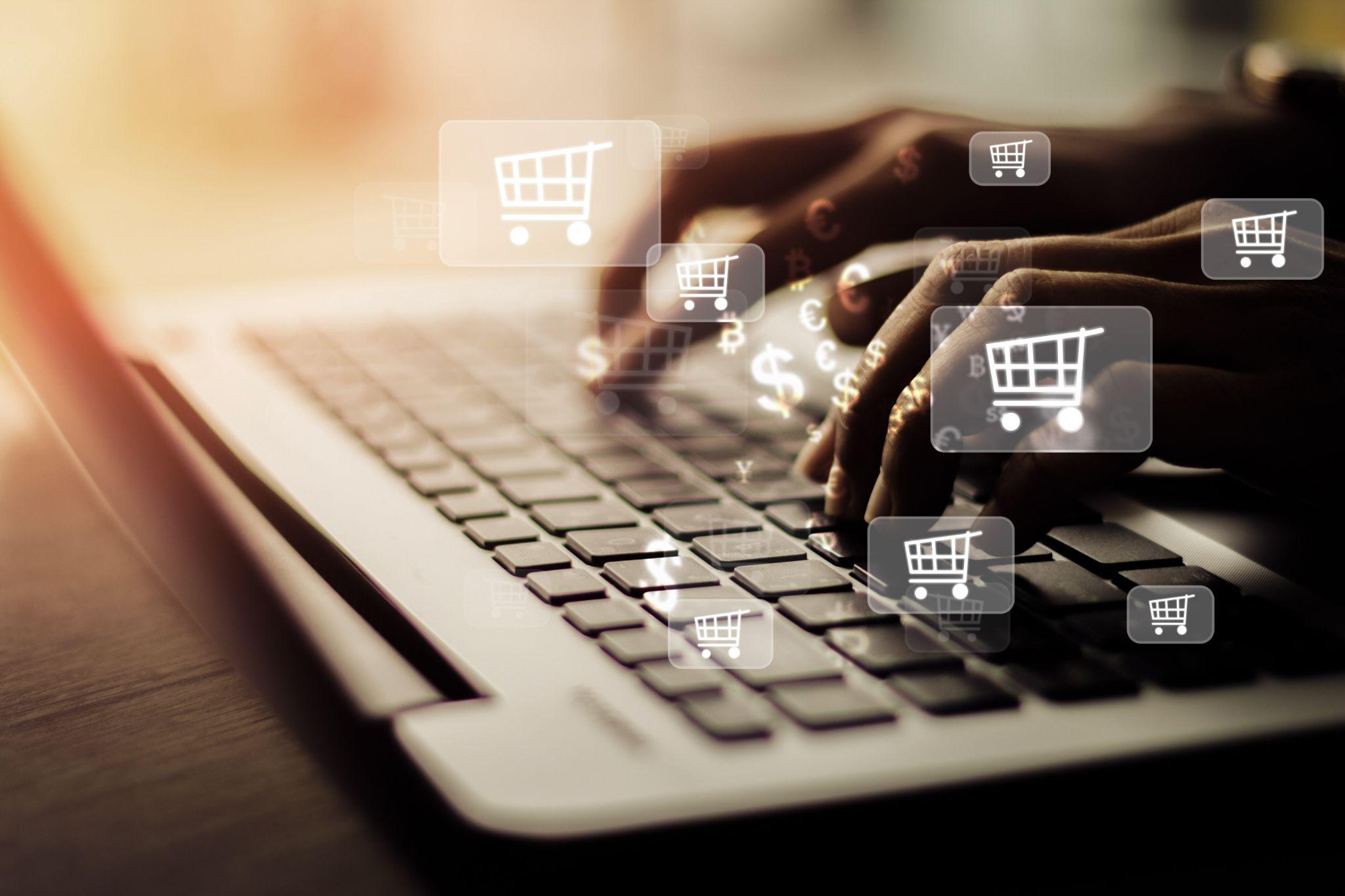 An effective way to increase conversion with printing is to properly set up your website. For example, you can let customers order prints from their smartphones. This enables them to select options and place orders while on the go. A Print-as-a-Service business model works as well; it supports automatic ink and supply ordering while streamlining fulfillment.
Other methods and techniques to consider include:
Quality Images of Products/Shopping Cart Contents: High-quality images reassure potential customers an item is of high quality, especially when they browse your website and view their shopping cart. If you're offering a custom t-shirt printing service, for example, show clear images of options the customer selects and of finished printed products.
Clear Product Specifications: Provide clear sizing information so customers are confident in their purchase. This is especially important with print-on-demand clothing. Include size options and specific dimensions so it's less likely the product will be returned. It also helps maximize the productivity and accuracy of your printing operations.
Match Ads to the Landing Page: The content of your landing page should match what your ads promise. This not only goes for promotions and discounts. It also applies to the colors, fonts, and designs you're capable of printing. Mimaki printers and printing software allow you to replicate these precisely so your customers get what they expect.
Discourage Cart Abandonment: A lot of people abandon their shopping carts before making a purchase. Cart abandonment software launches a pop-up when a customer tries to close the checkout page. It can display an offer or send an autoresponder email to encourage them to continue shopping or customizing their print order.
Simplify Navigation: With so many e-commerce websites, it's best if your site is easy to use. A simple, clean design helps a customer browse or search for products and services more quickly. It's harder to convert customers if the site is slow or full of glitches.
Use a Live Chat App: Instant communication is essential, given shoppers' expectations and all the competition. Live chat software enables you to communicate with them 24/7. If a consumer knows you're there to help with their custom print order, your conversion rate can increase dramatically.
Visible CTA Buttons: A prominent "Call to Action" button is the last element that gets a visitor to convert to a paying customer. If your CTA button is big and bold and a color that invokes trust and dependability, you can see an increased conversion rate with printing.
Use Mimaki's Create Tool: Mimaki has an interactive tool to help choose the right printer to create the product you're offering customers. To get started, choose a category (Sign + Graphics, Textile and Apparel, Packaging, or Labels, Stickers, and Decals, etc.), select specific applications, and choose from a list of suitable printing machines.
Order Mimaki Printers and Supplies
While a streamlined site with high-quality, relatable imagery is important, the functionality of Mimaki printers in terms of versatility, quality, and personalization can increase conversion with printing. We have the latest UV-LED and eco-solvent printing machines, as well as textile and dye-sublimation printers. Schedule a demo online or call 888-530-3988 for more information.