List Price (USD):
Valid in USA and Canada only
UV Flatbed Printer Built To Streamline Your Production
The UJF-6042MkII succeeds the UJF-6042 and delivers improved image quality, stability, and control. This tabletop UV printer has been engineered to accommodate all direct-to-object printing applications, thanks to a print technology allowing the print head to propel UV ink droplets directly onto 3D items secured by specialized tooling. Your business can therefore expand its personalization options by printing images, graphics, and logos onto various types of products.
Why the UJF-6042MkII Is the Best Desktop UV Printer for Your Application
The UJF-6042MkII increases print speeds by about 20% compared to its predecessors. It also uses low VOC, GREENGUARD Gold certified UV-LED inks, making it highly eco-friendly. This UV LED printer is one of our most popular printing machines for the following reasons:
Print area up to 23.6" x

16.5"

Supports media

up to 6.02" thick

Print on a variety of substrates, including plastic, metal, wood, leather, and glass

Enclosed print area reduces dust contamination and UV exposure
Eco-friendly

UV-LED

inks;

up to 9 colors including

white ink

, clear ink, and primer

Pairs with our desktop 3D printer to produce jigs, molds for thermoforming, or custom models

Mimaki Clear Control (MCC) for smoother, cleaner clear effects

RIP software RasterLink6 included
Built to improve workflow and efficiency, the UJF-6042MkII uses standard Gigabit Ethernet to connect to your existing network. An automated hot folder-based workflow further improves efficiency. For high print quality and machine stability, the upper unit remains fixed while the print table is allowed to move vertically, reducing vibration. Meanwhile, ball screws on either side of the table help improve positional accuracy.
Our Core Technologies

Waveform Control

Mimaki Advanced Pass System

Nozzle Check Unit

Nozzle Recovery System

Mimaki Bulk Ink System

Mimaki Circulation Technology

Mimaki Fine Diffusion
Applications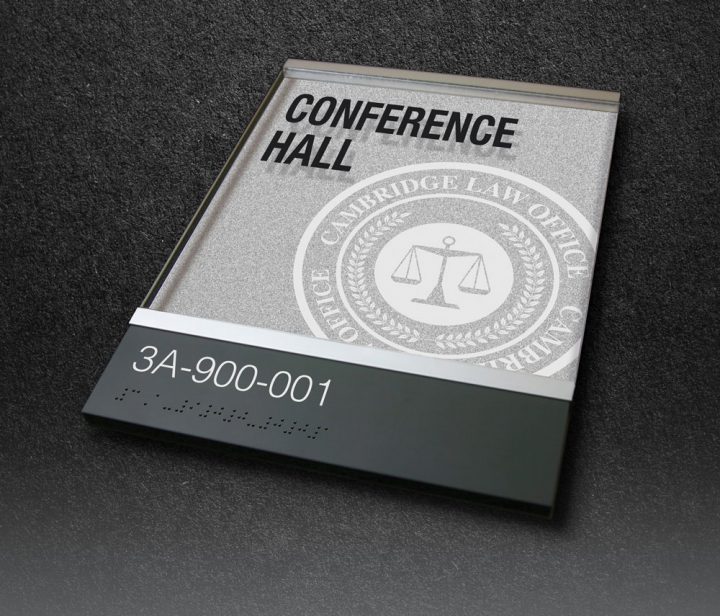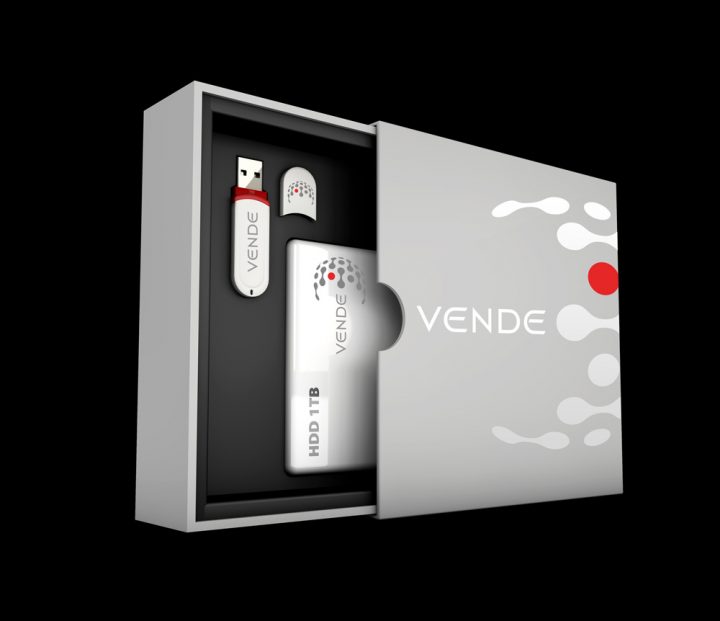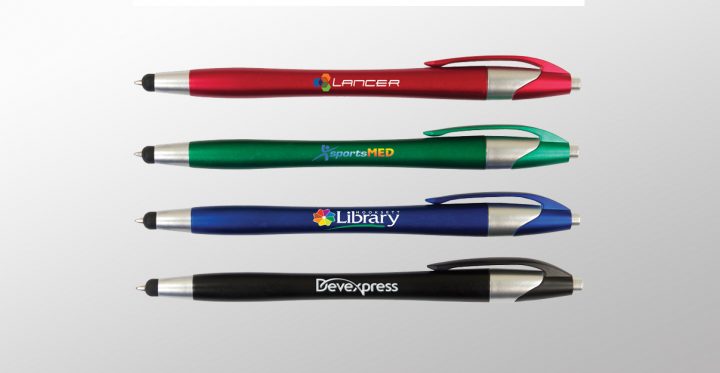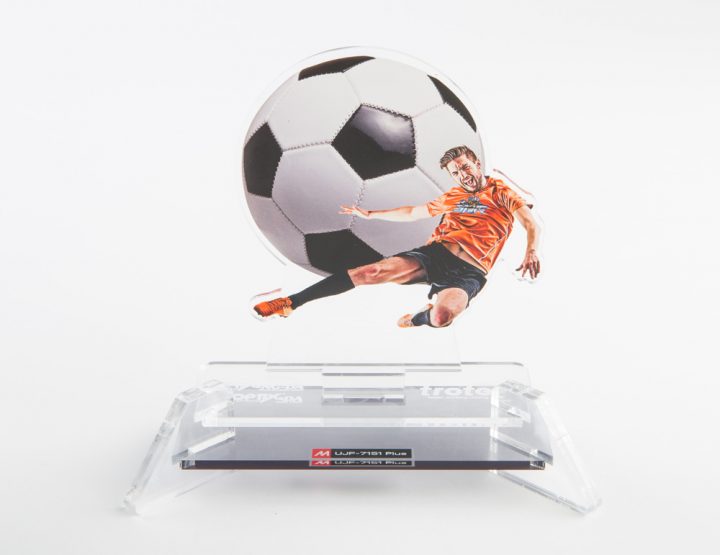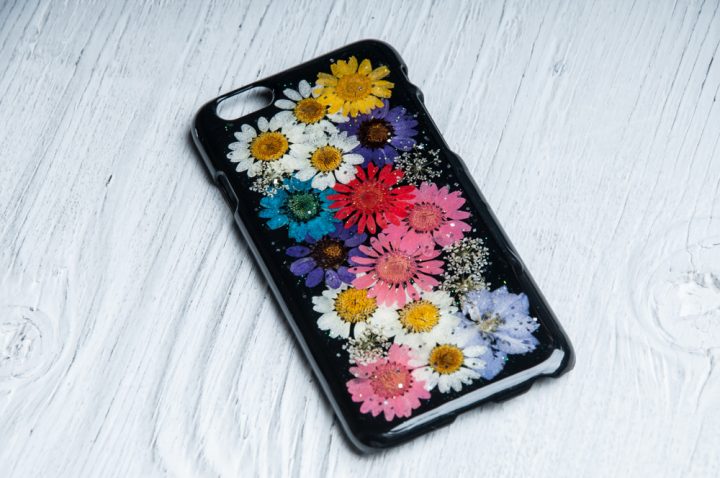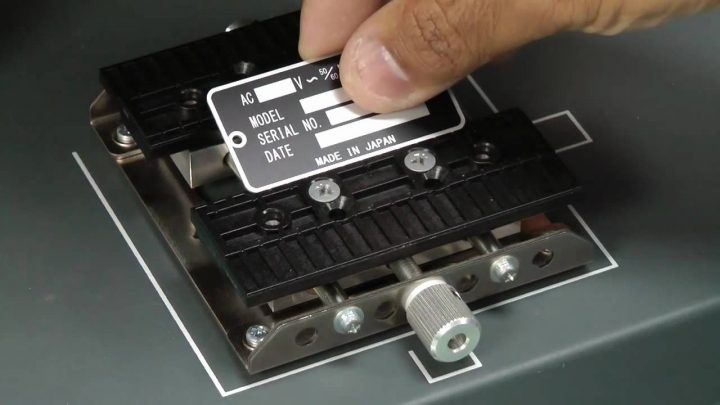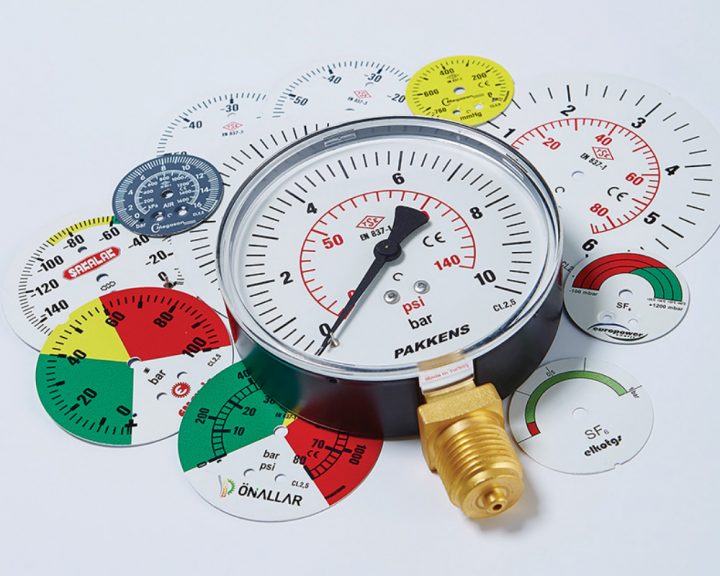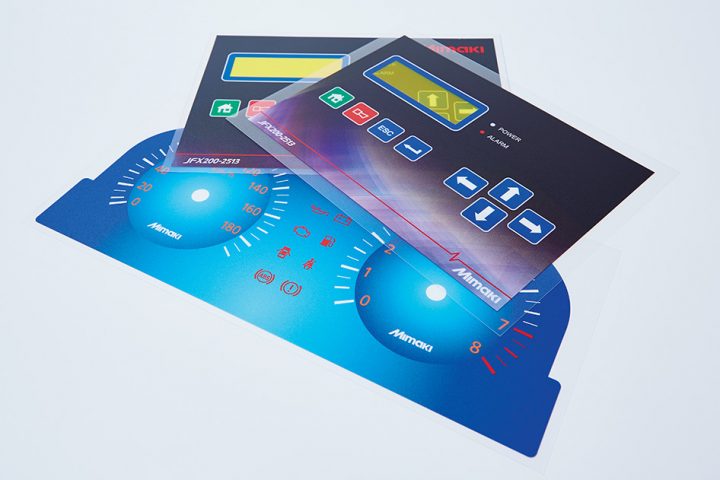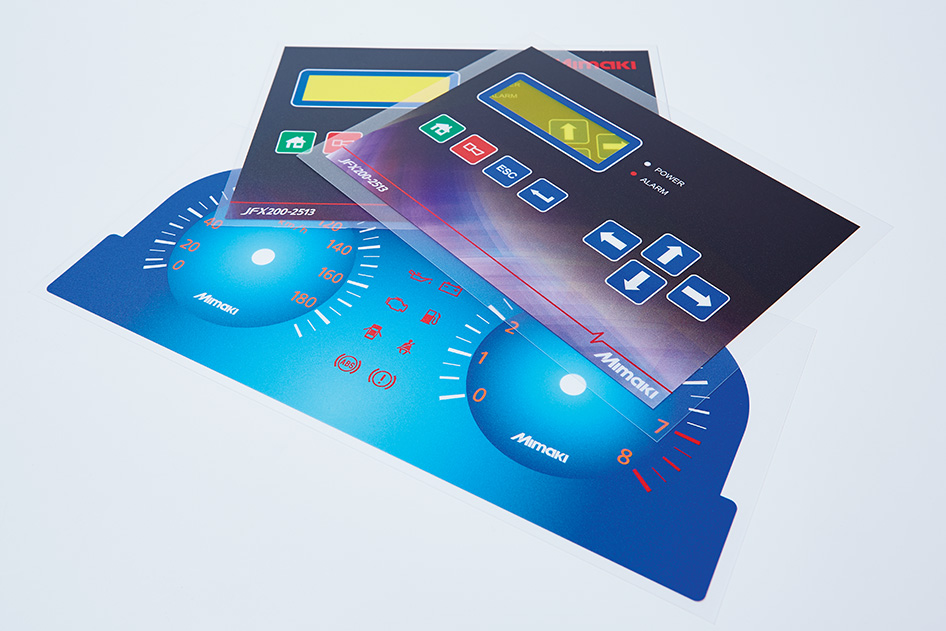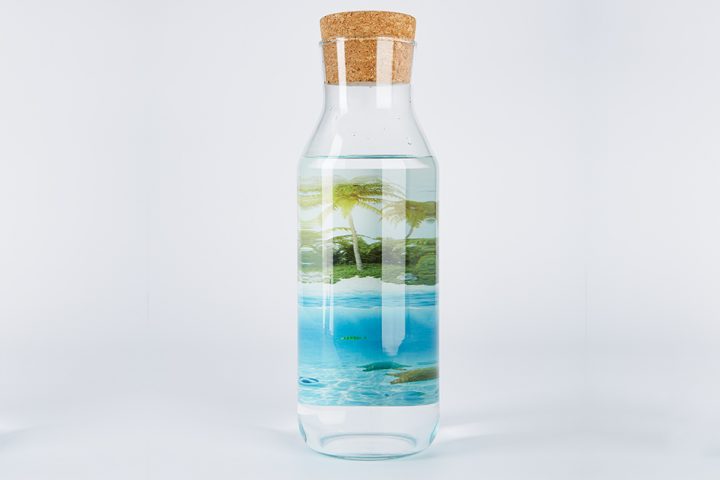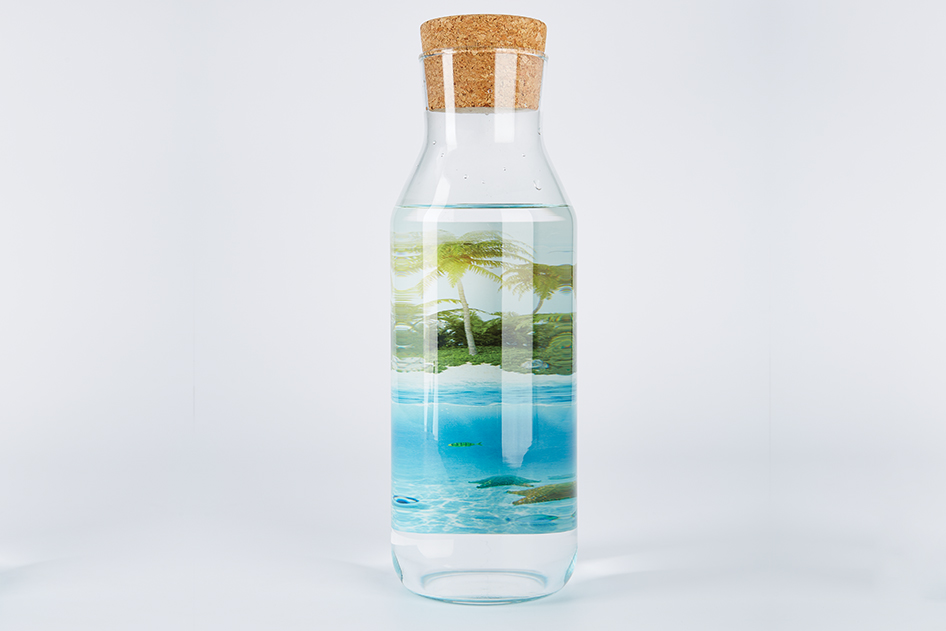 A highly versatile printer, the UJF-6042MkII enables users to print on promotional products, specialty items, awards, and personalized products. It produces crisp images and graphics for phone cases, water bottles, custom pens, key rings, magnets, USB sticks, boxes, packaging, and control panels. You can also use this UV printer for creating small signs and point of sale materials.
Specifications
Printhead

Four on-demand piezo heads in a staggered array

Print Resolutions

Maximum: 1200 x 1200 dpi

Print Speed (4 Color Mode)

up to 7.1 min / bed SqFt/Hr (7.1 min / bed m2/h)

Maximum Print Area

23.6″ x 16.5″ (600 x 420 mm)

Maximum media width

24″ (610 mm)

Maximum Media Thickness

up to 6.02″ (153 mm)

Maximum Media Weight

17.1″ (8.0 kg)

Ink Type

U.S. & Canada- LH-100, LUS-120, LUS-150 | Mexico, Central & South America- LH-100, LUS-120, LUS-150

Interface

Ethernet 1000BASE-T USB2.0 Hi-speed

Power Supply

Single-phase AC100-240V, ±10%, 50/60Hz ±1Hz

Power Consumption

AC100V: 1,000W or less

Operational Environment

Temperature 68° – 86° F (20-30° C)
Humidity: 35–65 % RH (Non condensing)

Dimensions (W × D × H)

65.6″ x 50.8″ x 33.7″ (166.6 x 129 x 85.6 cm)

Weight

330.7 lbs. (150 kg)

Certifications

VCCI class A / FCC class A / ETL UL 60950-1 / CB / CE Marking (EMC, Low voltage, Machinery directive, and RoHS)/ REACH / Energy Star / IEC60825-1
| UV curable ink (LH-100) | Cyan | Magenta | Yellow | Black | White | Light Cyan | Light Magenta | Clear | | |
| --- | --- | --- | --- | --- | --- | --- | --- | --- | --- | --- |
| 250ml Bottle | I-LH100-C-B2-1 | I-LH100-M-B2-1 | I-LH100-Y-B2-1 | I-LH100-K-B2-1 | I-LH100-W-B2-1 | I-LH100-LC-B2-1 | I-LH100-LM-B2-1 | I-LH100-CL-B2-1 | | |
| 1L Bottle | LH100-C-BA | LH100-M-BA | LH100-Y-BA | LH100-K-BA | LH100-W-BA | LH100-LC-BA | LH100-LM-BA | LH100-CL-BA | | |
| UV curable ink (LUS-120) | Cyan | Magenta | Yellow | Black | White | Light Cyan | Light Magenta | Clear | | |
| --- | --- | --- | --- | --- | --- | --- | --- | --- | --- | --- |
| 250ml Bottle | I-LUS12-C-B2-1 | I-LUS12-M-B2-1 | I-LUS12-Y-B2-1 | I-LUS12-K-B2-1 | I-LUS12-W-B2-1 | I-LUS12-LC-B2-1 | I-LUS12-LM-B2-1 | I-LUS12-CL-B2-1 | | |
| 1L Bottle | LUS12-C-BA | LUS12-M-BA | LUS12-Y-BA | LUS12-K-BA | LUS12-W-BA | LUS12-LC-BA | LUS12-LM-BA | LUS12-CL-BA | | |
| UV curable ink (LUS-150) | Cyan | Magenta | Yellow | Black | White | | | | | |
| --- | --- | --- | --- | --- | --- | --- | --- | --- | --- | --- |
| 1L Bottle | LUS15-C-BA | LUS15-M-BA | LUS15-Y-BA | LUS15-K-BA | LUS15-W-BA | | | | | |
| UV Primer (PR-200) | | | | | | | | | | Primer |
| --- | --- | --- | --- | --- | --- | --- | --- | --- | --- | --- |
| 250ml Bottle | | | | | | | | | | PR200-Z-BA |
| 1L Bottle | | | | | | | | | | PR200-Z-BA |
UV curable ink (LH-100)
250ml Bottle

Cyan:

I-LH100-C-B2-1

Magenta:

I-LH100-M-B2-1

Yellow:

I-LH100-Y-B2-1

Black:

I-LH100-K-B2-1

White:

I-LH100-W-B2-1

Light Cyan:

I-LH100-LC-B2-1

Light Magenta:

I-LH100-LM-B2-1

Clear:

I-LH100-CL-B2-1

:

_ _

:

_ _

1L Bottle

Cyan:

LH100-C-BA

Magenta:

LH100-M-BA

Yellow:

LH100-Y-BA

Black:

LH100-K-BA

White:

LH100-W-BA

Light Cyan:

LH100-LC-BA

Light Magenta:

LH100-LM-BA

Clear:

LH100-CL-BA

:

_ _

:

_ _

UV curable ink (LUS-120)
250ml Bottle

Cyan:

I-LUS12-C-B2-1

Magenta:

I-LUS12-M-B2-1

Yellow:

I-LUS12-Y-B2-1

Black:

I-LUS12-K-B2-1

White:

I-LUS12-W-B2-1

Light Cyan:

I-LUS12-LC-B2-1

Light Magenta:

I-LUS12-LM-B2-1

Clear:

I-LUS12-CL-B2-1

:

_ _

:

_ _

1L Bottle

Cyan:

LUS12-C-BA

Magenta:

LUS12-M-BA

Yellow:

LUS12-Y-BA

Black:

LUS12-K-BA

White:

LUS12-W-BA

Light Cyan:

LUS12-LC-BA

Light Magenta:

LUS12-LM-BA

Clear:

LUS12-CL-BA

:

_ _

:

_ _

UV curable ink (LUS-150)
1L Bottle

Cyan:

LUS15-C-BA

Magenta:

LUS15-M-BA

Yellow:

LUS15-Y-BA

Black:

LUS15-K-BA

White:

LUS15-W-BA

:

_ _

:

_ _

:

_ _

:

_ _

:

_ _

UV Primer (PR-200)
250ml Bottle

:

_ _

:

_ _

:

_ _

:

_ _

:

_ _

:

_ _

:

_ _

:

_ _

:

_ _

Primer:

PR200-Z-BA

1L Bottle

:

_ _

:

_ _

:

_ _

:

_ _

:

_ _

:

_ _

:

_ _

:

_ _

:

_ _

Primer:

PR200-Z-BA

Frequently Bought Together