Printing on canvas is beneficial to everyone from artists to company executives looking to improve their brands. Canvas prints are found in art galleries, offices, commercial buildings, hospitals, airports, and other settings. Large-format printing is often performed using canvas, as it is highly versatile.
To achieve the best quality, you need a large-format canvas printer. There are so many choices on the market that it may seem overwhelming at first. However, printing at industrial sizes on canvas requires just a few considerations; here, we will break down the most important aspects of it so you can get started.
Where Can I Find Industrial Canvas Art?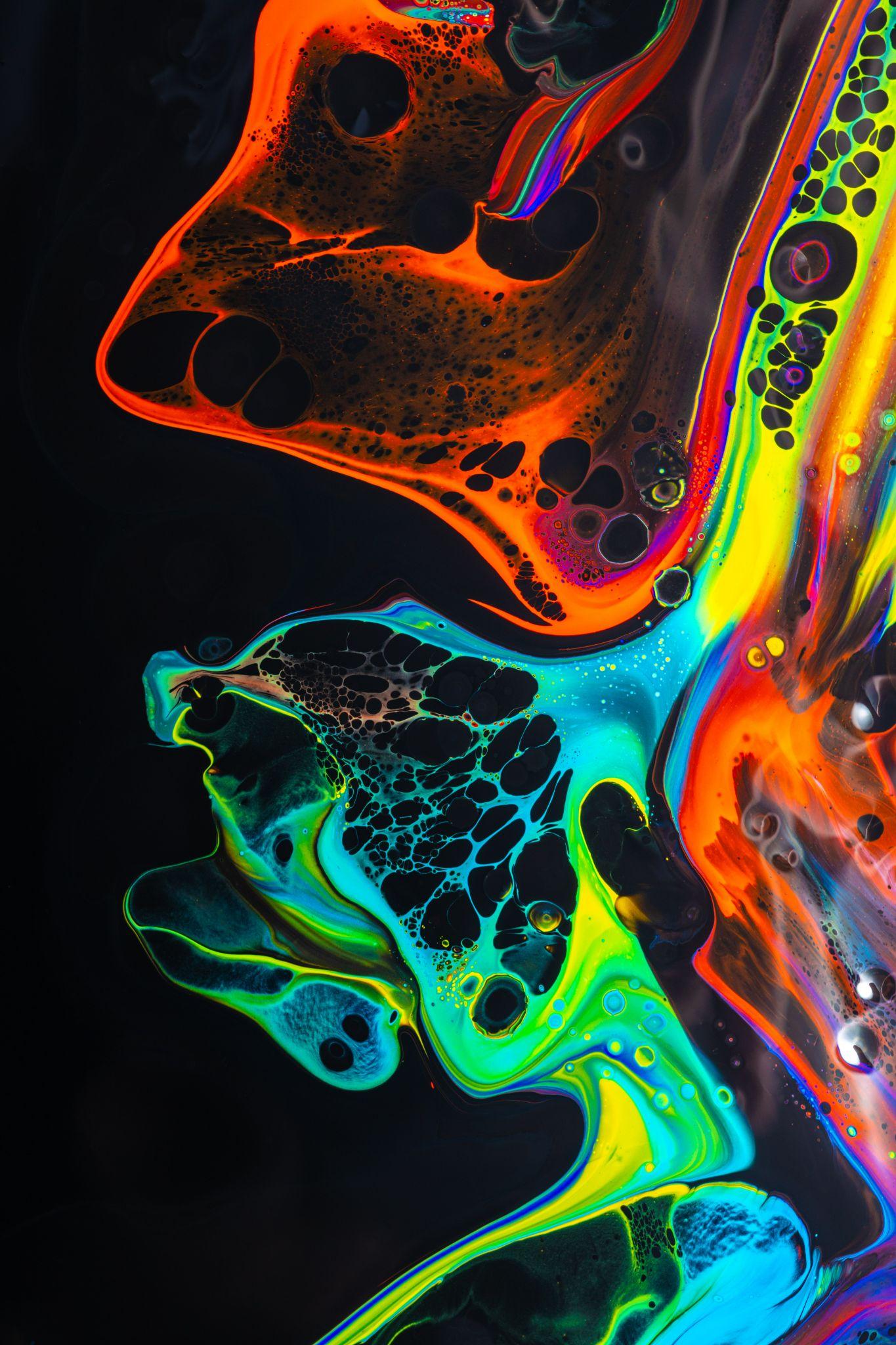 If you're looking to print on canvas, first determine what you need it for. There are many types of printers on the market. Knowing your requirements will help you choose the best one for your application. These are just some examples of how canvas printing is used in the real world:
Art: Large format canvas printers are capable of vivid color reproduction, enabling artists and art gallery owners to create a beautiful print of any size. Virtually any piece of fine art can be mass produced.
Personalization Printing: Many retailers and online businesses profit from offering personalized artwork, family portraits, company graphics, and other types of canvas prints. Wide-format printers produce large prints to accommodate your exact requirements.
Galleries: Canvas printers are well-suited for producing gallery-quality digital art, photography, and other design elements. They are capable of creating sharp, photorealistic images with exceptional detail on a large canvas.
Large Format Printing: Create large, bold graphics for your retail store, hotel, or office building and scale them to any size. Mimaki offers powerful UV-LED flatbed printers in many sizes, from the tabletop 11.8 inch x 16.5 inch UJF-3042 MkII Series printer to the up to 8-foot x 10-foot JFX200-2531 in the JFX200 Series wide-format systems.
Considerations
Once you know your application, you can further narrow down your options by looking at the following considerations:
Largest Print Size: Each canvas printer sold by Mimaki has its own media size specifications. The SIJ-320 UV-LED roll-to-roll printer supports media up to a whopping 128 inches in width. You might not always need that much room. The popular JFX600-2513 offers a comfortable print area of 98.425 inches x 51.181 inches. It also offers high accuracy and image quality, not to mention its printing speed of up to 2,152 square feet per hour.
Knowing the largest image and smallest image you plan to print can help you find the ideal printer for your needs.
Ink Type: Generally, a graphics and photographic printer that uses pigment ink is needed to print on canvas. Pigment inks are stable and waterproof and produce images that look like the original print while allowing the image to retain its quality for many years. Mimaki's wide-format printers use low-VOC, GREENGUARD Gold-certified UV-LED inks. Review each product page for the exact ink requirements for the model. Some support different sizes of ink cartridges.
Print Volume: Depending on your anticipated output, you want a printer that operates at a speed which matches the demand and reduces turnaround time. Also check the size and capacity of the ink cartridges the printer supports. Many of Mimaki's systems use 1-liter ink bottles. Depending on the printer, you might find 2-liter options or cartridges in 220ml, 440ml, or 600ml sizes. It all depends on how much and how frequently you plan to print.
Canvas Size: There are several formats to consider with canvas, depending on whether you use it for digital photography printing, interior design, or large-format advertising on buildings. Common sizes include 8 inches x 8 inches, 8 inches x 12 inches, and 16 inches x 16 inches. However, printing industrial size on canvas may require sizes of 20 inches x 16 inches, 60 inches x 30 inches, or much larger.
Also consider aspect ratio; for example, a 12 inch x 12 inch square has a 1:1 aspect ratio, while a portrait of 16 inches x 20 inches has a 4:5 aspect ratio. A landscape format is 3:2 or one and a half times as wide as it is tall.
Why Won't Any Printer Do?
Not every printer can achieve the same results. As we've already noted, some support a greater range of ink cartridge sizes than others. Some printers can handle heavier and wider media than others. The JFX-200 Series supports a media weight up to 110.3 pounds and up to 1.97 inches thick while the JFX 600-2513 works with canvas material up to 2.36 inches thick. However, the TX500P-3200DS handles media up to 286.9 pounds and media as thin as 1mm.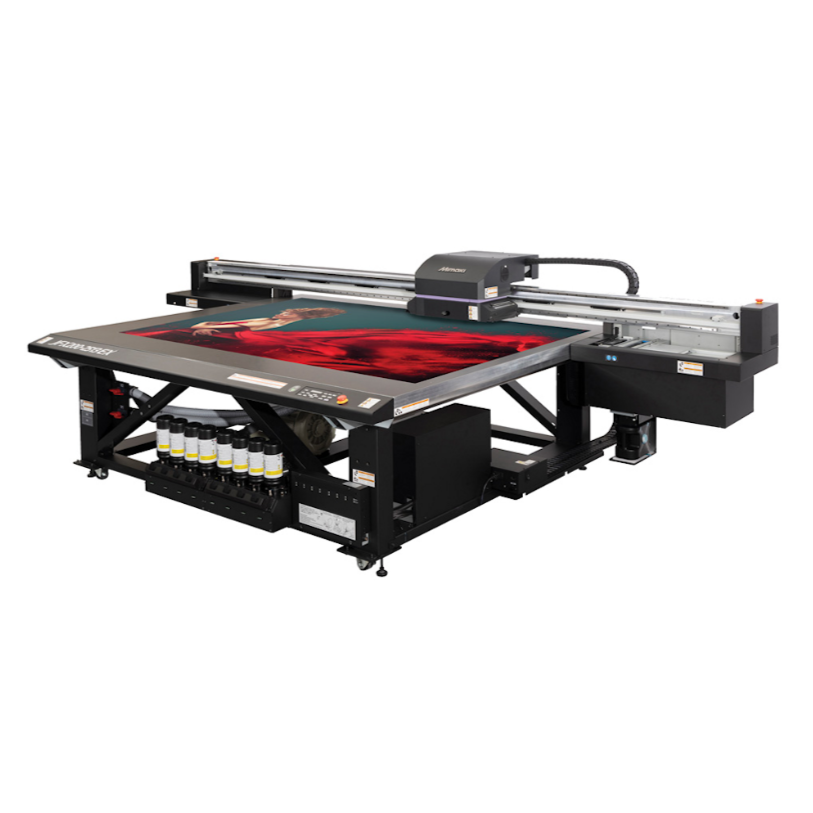 A user replaceable printhead is a feature the printer should have. There are some models that require a professional engineer to change out the printhead, but choosing one that makes it easy for you to do so saves time and money. Last, the printer should be designed for the print job. You won't benefit by purchasing a cheaper model that doesn't handle the job you need it for. The quality simply won't be there.
Other Imagery Specifications
If you are printing digital photos, sharpness is a must. For example, a 5-megapixel image, printed on a 27 inch x 36 inch substrate, must have at least a 2560 x 1920 pixel print resolution. Also consider dots per inch or dpi. The same image should be at least 72 dpi (on a 24 inch x 36 inch image, you'll need 1728 x 2592 pixels to achieve this). Scanned photos should be 72 to 100 dpi but often you'll need to go higher than that.
While dpi describes how many ink dots are on the printed image, PPI, or pixels per inch, refers to the resolution in pixels on a digital image, mainly regarding screen display. It still must be considered because it impacts the quality of the final print (in regard to the density of pixels within the image).
Pixel count is more of a dimensional measurement of pixels across the length and width of the digital image. Pixels are essentially colored squares that represent the smallest elements of the image, on screen or printed.
Let's See It
Mimaki provides a line of printers suited for many different application categories. These include signs and graphics; interiors, textile, and apparel; packaging; promotional products; and labels, stickers, and decals. We also support 3D printing as well as industrial printing. Our industrial printing systems can print on paper, glass, and plastic and are suited for producing anything from product labels and signage and vehicle and window graphics to industrial parts.
You can use our Create page to choose categories and applications, and we'll select specific printer models that can meet your needs. We have printers with a wide range of color options as well. For example, the JV300Plus Series offers eight eco-solvent color options and six dye-sublimation color options. The H3-104s Grand Format Printer uses an 8-color configuration with a 900 x 900 dpi resolution for photorealistic quality.
Our printers have another feature for printing industrial size on canvas—RIP software. Most come with RasterLink software to control image quality, color, and output and manage workflows. The sophisticated TXLink RIP software supports RGB color models for digital textile printing and now has features such as parallel RIP and a variable print function. See our Software page and individual product pages to learn more about the software applications we provide.
Contact Mimaki Today
If you're printing industrial size on canvas, Mimaki offers numerous printing solutions that can support your applications, whether you're an artist/hobbyist, business owner, building manager, or industrial/interior designer. Our printing systems are designed to produce high-quality images and support any level of productivity and creativity. From art to advertising, to manufacturing, our product line represents numerous sizes and capabilities to match your canvas printing requirements. To get started, call Mimaki directly at 888-530-3988 or contact us online today.