Sublimation refers to solid material turning directly into a gas; there is no liquid phase. How does this apply to printing?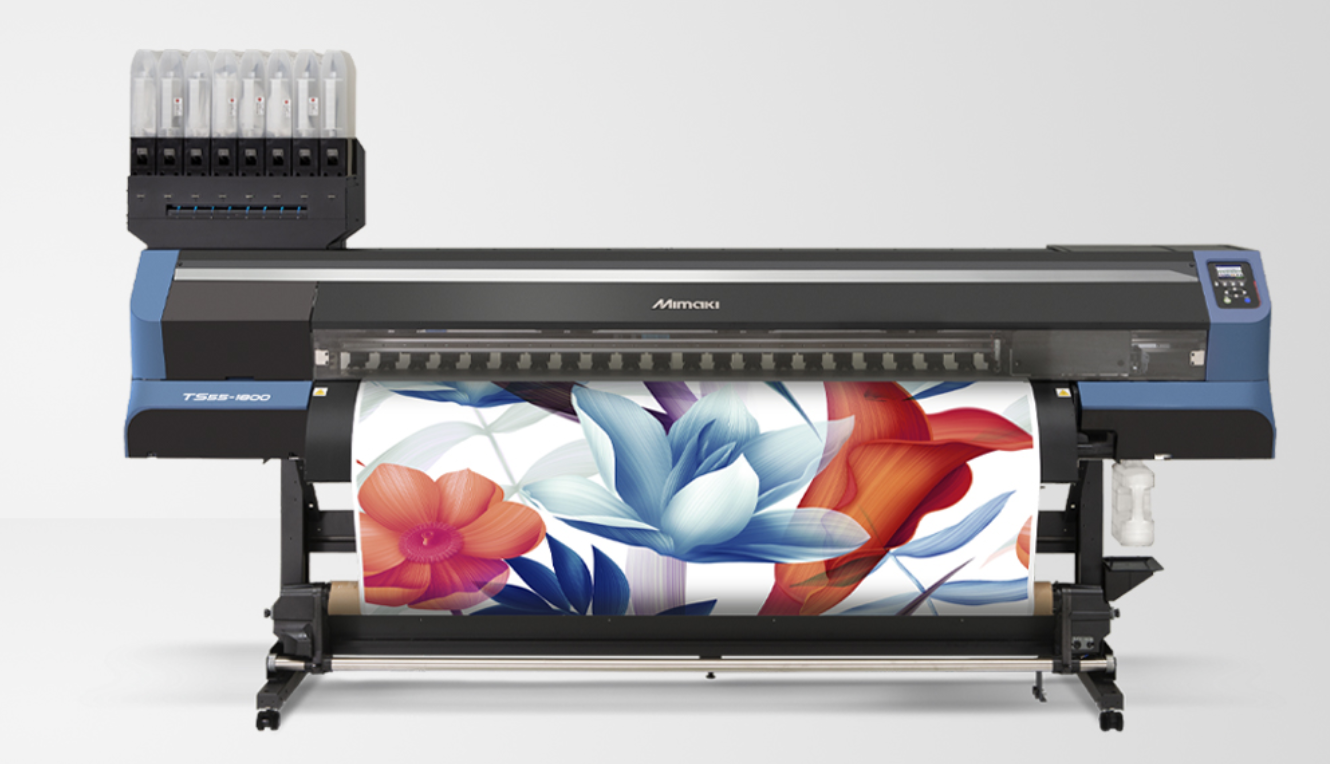 A sublimation printer works by transferring a design from sublimation paper to a material. This process requires pressure and heat. To transfer an entire design, ink must be between 350℉ and 450℉. The general process works as follows:
A design is chosen or generated on a computer with RIP software.
The file is transferred to the sublimation printer, and an image is printed on sublimation paper.
The design is transferred to fabric with a heat press or oven (under pressure).
Pressing the transfer paper and fabric together transfers the design. Heat opens the pores in the fabric and pressure cools the ink. It then becomes solid and, since the ink is embedded, it can remain vibrant for much longer than with other printing methods. When the process is complete, the press is released and paper removed from the substrate (a fabric garment or surface, such as a mug).
Benefits and Drawbacks
Sublimation printing is compatible with any type of design. There are no limitations. Print animals, majestic skies, or skylines and landscapes. No matter what you print, the results are long-lasting. The print won't fade, crack, or peel and can be run through countless washing machine cycles.
Sublimation printing is most efficient for small batch orders, but large batches are possible. Overall, the process is cost-effective whether items need to be continuously stocked or produced for single occasions.
However, sublimation does have disadvantages. Some of the drawbacks include limitations in material; garments must be made of polyester. Images on materials like cotton won't be permanent with sublimation. Dye-sub printers also cannot print white, so any motif must be printed on a white background or very light colors.
Fabrics can shrink slightly during sublimation, so any design must account for that. The white fabric can show if parts of it can't be reached by the printer. Creases in the fabric can cause this, as can moisture on the transfer paper. Sublimation printing is also not the best option for designs that require precise placement of block colors or designs, or simple elements such as centered logos.
What Types of Materials Can Be Used for Sublimation Printing?
Sublimation printing is best suited for materials such as polyester and polycotton textile. It is also often used on ceramic, PVC, and polymer materials, so is well-suited for printing designs on polyester-coated aluminum as well as polymer-treated plastic, aluminum, glass, fiberglass, and other rigid substrates. Both knit polyester fabrics and woven items such as hanging fabrics, tents, and tote bags can feature sublimated designs.
You can also use dye sublimation for cell phone cases, mouse pads, drinkware, and other blank rigid products, allowing for limitless customization options. The process is suited for vinyl as well. It can be applied to large banners, signs, and trade show displays. Any sign in front of a store or building is likely made with sublimation.
Sublimation printers are also used for various interior design elements. One example is ceramic floor tile. Unique designs can be created for floor tiles in a home kitchen or bathroom or to decorate a restaurant or another commercial establishment. Another versatile application is photograph printing; images can be successfully transferred to apparel, magnets, or canvas.
Tips for Sublimation Printing with Mimaki Printers
When considering dye sublimation, it's first important to consider the following factors:
Order Size: Sublimation printing is time-consuming when applied to larger orders. Order volume influences the printing method you should use.
Amount of Color: Individual colors don't need to be aligned. Sublimation printers process all the colors in the image at once, so transfers to new materials are simple and designs can be customized with ease.
Printing on Glass: Glass can be fragile, so use the heat press carefully and consider using a heat press pad for protection. Halftones can compensate for foggy areas caused by heat, while using textured material can provide an impression of improved clarity.
Printing on Plastic: An oven press is more suited for 3D objects. With these, images are printed on a film that can conform to an object's contours. The item must withstand high heat, or it can be damaged.
Printing on Aluminum/Metal: A printer with an 8-color setting is best for metals. When using metal for sublimation printing, place the transfer paper on top of the substrate rather than underneath. Heat must directly contact the metal and paper; proper placement of the image is critical.
Printing on Canvas: Canvases can be stretched and rolled around the sides, and then secured to the back of the frame. This is known as the gallery wrap style. Since all sides will be visible, the front image must continue or be repeated. To ensure stretchability, choose a material that's larger than its frame. Also, clean the canvas with a lint roller before inserting into the heat press.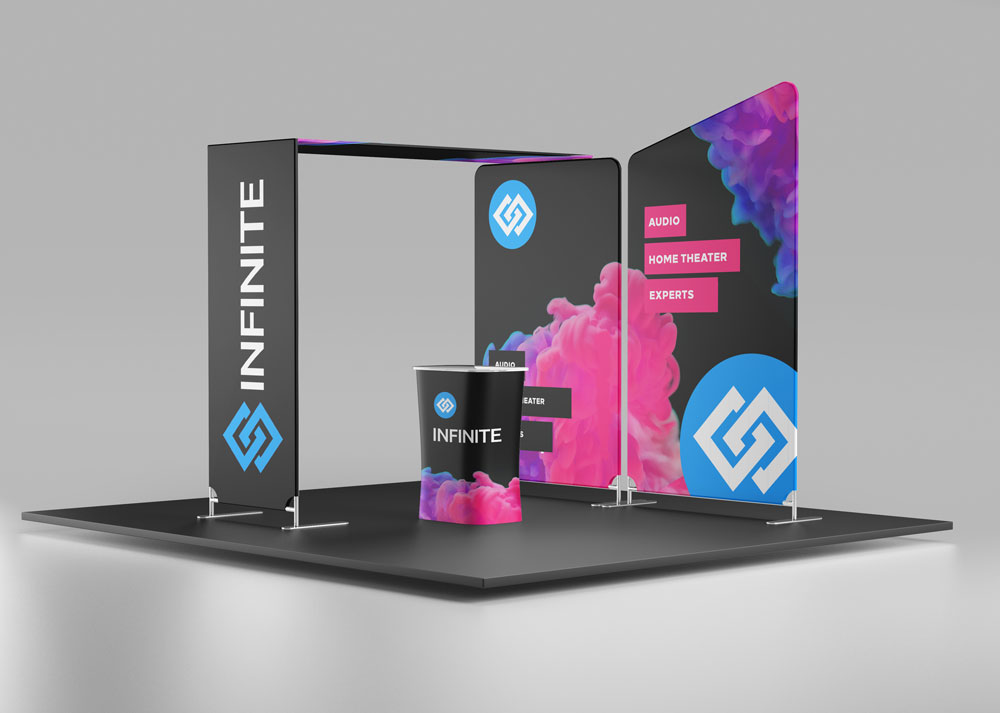 Printing on Vinyl: This is usually done on products cut into shapes, such as wall and floor decals. First, cut a silhouette of the image and, prior to sublimation printing, cut the vinyl into the desired shape, close to the edges of the print. If the items are small, multiple vinyl products can be printed together.
Order Dye Sublimation Printers from Mimaki
A leader in wide-format inkjet printers and other equipment, Mimaki offers a range of sublimation printing systems. These include the TS100-1600 sublimation transfer inkjet printer that can print at up to 753 ft2/hour and the TS55-1800 that, with Sb610 inks, outputs up to 1,506 ft2/hour.
Feel free to view our complete catalog of sublimation printers online. We also offer a number of resources to help you understand how to select and use our printing equipment, which include numerous tips, tricks, and techniques. To learn more, call Mimaki directly at 888-530-3988 or visit our website.